Oil-Infused Soothing Cuticle Balm
Posted on
November 30, 2015
I am guest blogging over at my friend Stacy's fabulous blog,  Common Scents Mom, today. Talking about winter and how to combat the dryness for your hands. Hope you enjoy the article. Essential oils give us so many options on how to care for our bodies. This is one simple example. 
The cold air outdoors and the warm atmosphere inside sure does take its toll on our skin! I find that my nails become brittle and harder to care for this time of year.
Soothing Cuticle Balm would make a thoughtful gift for the ladies in your life: daughters, mothers, neighbors, teachers, friends. Packed with wonderful nutrients, this balm is certain to bring relief to dry and cracking cuticles!
Apply the cuticle balm to your nail beds after washing your hands or any time your hands or feet feel dry, and you'll enjoy sweet relief in no time!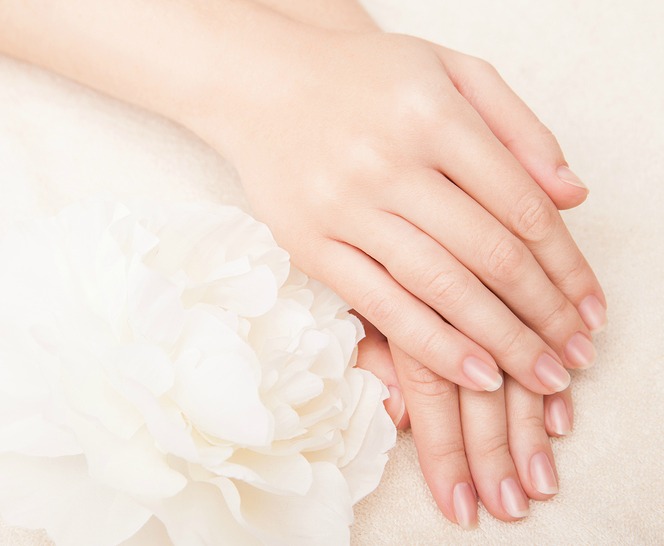 This recipe is super easy to follow. You just need a few ingredients and little bit of time.
Soothing Cuticle Balm
Ingredients:
1 Tbsp Coconut Oil
2 Tbsp Sweet Almond Oil
1 Tbsp Mango Butter
1 1/2 Tbsp Grated Beeswax
10 drops Lavender Essential Oil
5 drops Peppermint Essential Oil
5 drops Eucalyptus Radiata Essential Oil
5 drops Fennel Essential Oils
5 drops Clary Sage Essential Oil
Method:
1. In a double boiler, melt the beeswax and oils.

2. Remove from heat and add the essential oils.
3. Pour into pots and leave untouched to set.
4. Add a cute label if you'd like. I found mine at Evermine. (I am not an affiliate, but I love their labels!)
I found the pots at Elements Bath and Body. Again, I'm not an affiliate, but I like their products.
Hey, Winter! You don't scare me!
Did you know that you can purchase Young Living Therapeutic Grade essential oils at the wholesale price (kind of like a
Costco or Sam's membership, only without the annual fees)? It's true! I'd love to help you get started!
If you are already familiar with Young Living and would like to become a Wholesale or Retail member now, click here.